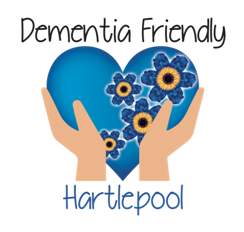 The Dementia Friendly Hartlepool project aims to develop Hartlepool as a nationally recognised dementia friendly community.

CIL plans to develop further and to provide working age adults with disabilities with increased opportunities to access training, employment and services that support independence.
Information and Advice
Select a topic from the list below to read information and advice within a particular subject
Activities & Events
Wed 15 Apr
13:30 to 14:30
Villiers Street, Hartlepool, TS24 7SA
The Bridge Dementia Advisory Service are holding Chair Exercise Classes on Wednesdays, once a month between 1.30pm - 2.30pm. The dates for your diaries are 11th March 2020, 15th April 2020, 20th ...
View Event Details >
Fri 17 Apr
11:30 to 13:30
Cafe One77, 177 York Road , Hartlepool , TS26 9EQ
For deaf and hard of hearing people in Hartlepool. 2 course lunch with tea and coffee. For more information or to book, please telephone 077519 74834 or 01429 231076
View Event Details >
Latest News
Guidance on Covid-19 has been translated into a number of different languages
06 April 2020
Doctors of the World have updated the translated coronavirus guidance to reflect the changes made re the lock down rules for the whole population in the UK.  The new version (version 3 - 24.03.2020) is ready in English and 28 other languages at th...
View Full Article >
Coronavirus and your energy supply
06 April 2020
How can I top up my prepayment meter if I am self-isolating?  You should tell your supplier straightaway if you can't top up your meter. This includes if you are ill with coronavirus or following guidance to stay at home and self-isolate, and i...
View Full Article >