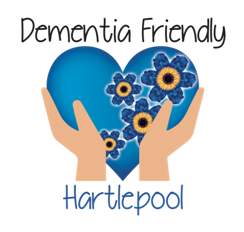 The Dementia Friendly Hartlepool project aims to develop Hartlepool as a nationally recognised dementia friendly community.

There are ways you can reduce your risk of having a fall, including making simple changes to your home and doing exercises...

CIL plans to develop further and to provide working age adults with disabilities with increased opportunities to access training, employment and services that support independence.
Information and Advice
Select a topic from the list below to read information and advice within a particular subject
Activities & Events
Mon 23 Sep
10:00 to 11:30
Sedgefield Cricket Club, Station Road, Sedgefield, TS21 2BY
A health walk is a free and local short walk, helping you get active at a pace that's right for you. It is a great way to start physical activity and explore your local area whilst meeting like m...
View Event Details >
Mon 23 Sep
13:00 to 19:00
Hartlepool Art Gallery, Church Street, Hartlepool, TS24 7EQ
Hartlepool Art Gallery are hosting 'Tea and Chat' on Monday 23rd September between 1.00pm and 5.00pm. for families and friends of a loved one affected by Dementia. There will the chance to join in ...
View Event Details >
Latest News
Hate Crime Awareness week with Hart Gables
20 September 2019
In support of national Hate Crime Awareness Week, on October 14th 2019, Hart Gables and the Cleveland Fire Brigade invite you to join them at their Put Out Hate event targeted at Under-represented communities, and held at the Cleveland Fire Brigad...
View Full Article >
Hartlepool Vision Support 100th Anniversary and re-launch opening day
19 September 2019
Hartlepool Vision Support, formally recognised as Hartlepool Blind Welfare, is proud to officially announce their exiting re-branding on 16th October 2019.  The re-branding is a vibrant celebration of their 100 years in supporting those with a vis...
View Full Article >