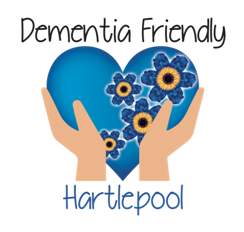 The Dementia Friendly Hartlepool project aims to develop Hartlepool as a nationally recognised dementia friendly community.

There are ways you can reduce your risk of having a fall, including making simple changes to your home and doing exercises...

CIL plans to develop further and to provide working age adults with disabilities with increased opportunities to access training, employment and services that support independence.
Information and Advice
Select a topic from the list below to read information and advice within a particular subject
Activities & Events
Sat 25 Jan
10:00 to 12:00
Hartlepool Town Hall Theatre , Raby Road , Hartlepool , TS24 8AH
Try your first session for FREE!
View Event Details >
Sun 26 Jan
14:00 to 14:45
Mill House Leisure Centre, Raby Road, Hartlepool, TS24 8AR
Mill House are holding Family Swimming sessions for children aged between 3 -11 years and their families on Friday mornings and Sunday afternoons. These activities are centered on Disney character...
View Event Details >
Latest News
North East Disability Sports Awards 2019
22 January 2020
The North East Disability Sports Awards will celebrate the fantastic achievements and contributions that our athletes, coaches and clubs have made to disability sport across the region from January - December 2019.  Click here for more informat...
View Full Article >
Free Sport Sessions this Spring
20 January 2020
Free Sports Sessions  Throughout January, February and March 2020 Hartlepool Brough Council are offering free gym and sports sessions. Please call 01429 523338 to find out more. Brierton Sports Centre - free Monday morning sessions Tone Z...
View Full Article >