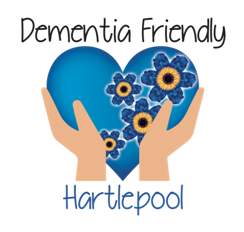 The Dementia Friendly Hartlepool project aims to develop Hartlepool as a nationally recognised dementia friendly community.

There are ways you can reduce your risk of having a fall, including making simple changes to your home and doing exercises...

CIL plans to develop further and to provide working age adults with disabilities with increased opportunities to access training, employment and services that support independence.
Information and Advice
Select a topic from the list below to read information and advice within a particular subject
Activities & Events
Sun 21 Jul
12:00 to 19:00

Following the success of last year's Hartlepool Waterfront Festival, which welcomed over 15,000 visitors across the weekend, we are excited to announce another action packed programme of open air p...
View Event Details >
Mon 22 Jul
00:00 to 00:00
Hartlepool Carers, 19A Lowthian Road, Hartlepool, TS24 8BH
Hartlepool Carers have organised a series of activities throughout the summer for Young Carers and Family Carers. On Monday 22nd July 2019 there is an all day Family Event at Diggerland from 9.30a...
View Event Details >
Latest News
Walk about in Hartlepool
18 July 2019
A health walk is a free and local short walk helping you get active and stay active at a pace that is right for you.  It is a great way to start physical activity and explore your local area whilst meeting like minded people.  All health walks ...
View Full Article >
Take a trip down memory lane!
18 July 2019
Do you have fond memories of visiting Carlton Camp as a child? If so, why not take a nostalgic step back in time by coming along to the Hartlepool Borough Council run site - now called Carlton Adventure - for its Reminiscence Fun Day on Saturda...
View Full Article >