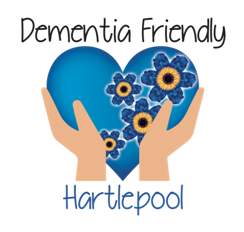 The Dementia Friendly Hartlepool project aims to develop Hartlepool as a nationally recognised dementia friendly community.

CIL plans to develop further and to provide working age adults with disabilities with increased opportunities to access training, employment and services that support independence.
Information and Advice
Select a topic from the list below to read information and advice within a particular subject
Activities & Events
Fri 07 Aug
19:00 to 21:00
Online Zoom Webinar
Learn about masking and the ways in which we can mask Do you or your children struggle with expressing their /your own emotions, do they show signs of anxiety, I will be discussing those physical ...
View Event Details >
Fri 07 Aug
10:00 to 14:00
Holistic Wellbeing Centre, Alice House, Wells Avenue, Hartlepool, Cleveland, TS24 9DA
Arts & Craft sessions can help improve your mood. Whether you are by yourself, crafting with your significant other, or having a craft party, activating those creative juices can be a great moo...
View Event Details >
Latest News
Advice for the Clinically Extremely Vulnerable
06 August 2020
The guidance for the clinically extremely vulnerable has been updated in line with what was announced on Monday 22 June. You are no longer advised to shield and you can now visit shops, places of worship and other venues. You can return to work if...
View Full Article >
Hartlepool Learning and Skills Service
10 July 2020
Careers Service Are you looking for work or do you want to up-skill and further your career? Contact our Careers Advisers who offer bespoke support so you can take the next steps, improve your skills and/or progress into employment Refer ...
View Full Article >