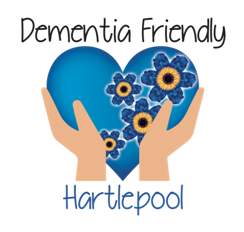 The Dementia Friendly Hartlepool project aims to develop Hartlepool as a nationally recognised dementia friendly community.

There are ways you can reduce your risk of having a fall, including making simple changes to your home and doing exercises...

A new centre has been built in Hartlepool which will provide vital services for people with disabilities and the local community.
Information and Advice
Select a topic from the list below to read information and advice within a particular subject
Activities & Events
Mon 25 Mar
10:00 to 15:00
19A Lowthian Road, Hartlepool, TS24 8BH
These bookable, free two hour sessions are available to all Hartlepool Adult Carers. This includes access to the internet and free wifi in our Education Room. If you would like to find out more, pl...
View Event Details >
Mon 25 Mar
09:30 to 11:00
Cafe 177, York Road, Hartlepool, TS26 9EQ
Hartlepool Carers are hosting a Carers Breakfast at Café 177 on York Road in Hartlepool on Monday 25th March 2019. This family session is bookable in advance; if you would like to find out more or ...
View Event Details >
Latest News
TSAB E-Bulletin March 2019
22 March 2019
General Information The Board last met on 14 Feb 2019.  Previous minutes from 18 Dec 2018 were approved: https://www.tsab.org.uk/key-information/board-minutes/ Linda Lord from Middlesbrough Borough Council gave a presentation linked...
View Full Article >
Don't quack like a duck, soar like an eagle!
04 March 2019
The thing about February is although it is still four weeks long, it just feels like a short month!  What I'm trying to say is what I may lack in quantity this month, the quality makes up for it! Here's a story about parents of children who are...
View Full Article >