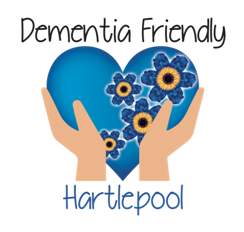 The Dementia Friendly Hartlepool project aims to develop Hartlepool as a nationally recognised dementia friendly community.

CIL plans to develop further and to provide working age adults with disabilities with increased opportunities to access training, employment and services that support independence.
Information and Advice
Select a topic from the list below to read information and advice within a particular subject
Activities & Events
Sorry there are no events at the moment, please check back soon
Latest News
Keeping Well For Winter Bulletin
14 January 2021
Keeping Well for Winter is a brand new programme running from January to Easter 2021 aimed at people with a learning disability and anybody who supports them in the North East and Cumbria to help them Keep Well for Winter. Please click on the b...
View Full Article >
News update 11.01.21
13 January 2021
11th January 2021 - Daily News and Keeping Well Tips Inclusion North will give you the Government's big messages here. Please click on the link below for further information.
View Full Article >