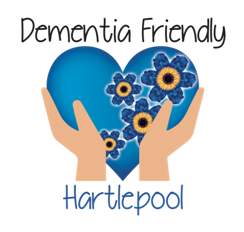 The Dementia Friendly Hartlepool project aims to develop Hartlepool as a nationally recognised dementia friendly community.

There are ways you can reduce your risk of having a fall, including making simple changes to your home and doing exercises...

A new centre has been built in Hartlepool which will provide vital services for people with disabilities and the local community.
Information and Advice
Select a topic from the list below to read information and advice within a particular subject
Activities & Events
Wed 14 Nov
13:00 to 14:30
Hartlepotz, 179 York Road, Hartlepool, TS26 9EQ
Carers Pottery at Hartlepotz. To book your place or for more information, please call Hartlepool Carers on (01429) 283095.
View Event Details >
Thu 15 Nov
12:00 to 00:00
The Avenue, Lauder Street, Hartlepool, TS24 8AH
This Carers course lunch takes place every month at the Avenue from 12.00 noon. If you would like to find out more, or book your place, please contact Hartlepool Carers on (01429) 283095.
View Event Details >
Latest News
Healthwatch Hartlepool
05 November 2018
Healthwatch Hartlepool are holding a number of community engagement events in November 2018. You are invited to come along and tell Healthwatch about your experiences, good and bad, of Health and Social Care Services. All run from 10.00am -1...
View Full Article >
Don't quack like a duck, soar like an eagle
05 November 2018
I've been thinking about changing the name of this blog to the 'inaccessible transport blog'! It just seems that every month I'm giving negative information about public transport in the UK! Well, not exactly 'all change' this month either! Her...
View Full Article >