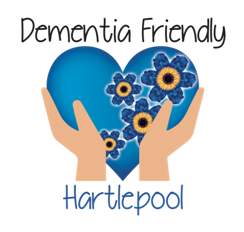 The Dementia Friendly Hartlepool project aims to develop Hartlepool as a nationally recognised dementia friendly community.

There are ways you can reduce your risk of having a fall, including making simple changes to your home and doing exercises...

A new centre has been built in Hartlepool which will provide vital services for people with disabilities and the local community.
Information and Advice
Select a topic from the list below to read information and advice within a particular subject
Activities & Events
Thu 23 May
09:30 to 14:30
Hartlepool Carers , Lowthian Road , Hartlepool, TS24 8BH
As part of Dementia Action Week, Hartlepool Carers have arranged for a variety of Beauty treatments to be available to people living with Dementia and their Carers. The treatments including massa...
View Event Details >
Thu 23 May
10:30 to 11:30
Community Hub Central, 124 York Road , Hartlepool , TS26 9DE
Arranged as part of Dementia Action Week. Suitable for pre-school children. For more information, please contact The Bridge on 01429 868587.
View Event Details >
Latest News
Free Summer Swimming
22 May 2019
Free Summer Swimming for the under 16s is available again this summer in Hartlepool at Mill House Leisure Centre. This year the scheme is available between Monday July 22rd to Friday August 30th 2019 from 10.00am to 1.30pm daily, excluding week...
View Full Article >
Colour Run 2019
21 May 2019
The 5th Annual Colour Run on the 22nd June 2019 is open to runners of all ages and abilities and makes for a great day out.  Starting from the Old Coach Park in Seaton Carew at 11am, the run follows the promenade along the seafront towards Newburn...
View Full Article >