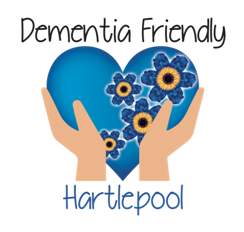 The Dementia Friendly Hartlepool project aims to develop Hartlepool as a nationally recognised dementia friendly community.

CIL plans to develop further and to provide working age adults with disabilities with increased opportunities to access training, employment and services that support independence.
Information and Advice
Select a topic from the list below to read information and advice within a particular subject
Activities & Events
Tue 07 Apr
11:00 to 12:00
Dementia Advisory Services - The Bridge, Villiers Street, Hartlepool, TS24 7SA
The team at the The Bridge Dementia Advisory Service have organised a morning of music and entertainment at their centre on Villiers Street, Hartlepool. The entertainment will be provided by the...
View Event Details >
Wed 15 Apr
13:30 to 14:30
Villiers Street, Hartlepool, TS24 7SA
The Bridge Dementia Advisory Service are holding Chair Exercise Classes on Wednesdays, once a month between 1.30pm - 2.30pm. The dates for your diaries are 11th March 2020, 15th April 2020, 20th ...
View Event Details >
Latest News
Important announcements about council services, events and meetings
03 April 2020
Wednesday 25 March update The Council is opening parks to pedestrians for the purpose of exercising during the coronavirus outbreak. However people are being urged to act responsibly in all open public spaces including parks, beaches and cou...
View Full Article >
Do you have aspergers or autism and are aged 18 or over?
09 March 2020
Would you like to join the Autism Partnership Board?  The Board will be a safe space, led by people on the autism spectrum.  You'll have the chance to discuss your experiences of accesing services in the town and the different ways you think th...
View Full Article >