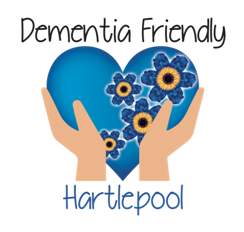 The Dementia Friendly Hartlepool project aims to develop Hartlepool as a nationally recognised dementia friendly community.

There are ways you can reduce your risk of having a fall, including making simple changes to your home and doing exercises...

A new centre has been built in Hartlepool which will provide vital services for people with disabilities and the local community.
Information and Advice
Select a topic from the list below to read information and advice within a particular subject
Activities & Events
Thu 24 Jan
10:00 to 15:30
Carewatch Hartlepool Office, Unit 5 Crown Buildings, Avenue Road, Hartlepool, TS24 8RZ
Are you compassionate, caring and flexible? We are looking for dedicated and enthusiastic Care Workers to assist in offering a wide range of tailored home care services that enable those we suppo...
View Event Details >
Fri 25 Jan
10:00 to 11:30
Villiers Street, Hartlepool, TS24 7SA
The Dementia Advisory Service, based at The Bridge, Villiers Street, Hartlepool is offering a Young Onset Dementia Support Group. This is aimed at people under 65 who are living with a diagnosis of...
View Event Details >
Latest News
County lines use children and vulnerable adults to courier drugs and money
22 January 2019
Children and vulnerable adults are being exploited by gangs involved in drug crime. Know the signs to spot.
View Full Article >
Hartlepool Race for Life
21 January 2019
Hartlepool Race for Life 5k & 10k 2019 Sunday 30th June 2019, 10:30am start Hartlepool Promenade, Coronation Drive, Hartlepool, TS25 1NY Race for Life 5k is suitable for all ages and abilities and the 10k is a great step up from our 5...
View Full Article >