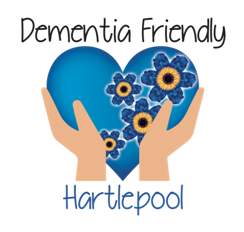 The Dementia Friendly Hartlepool project aims to develop Hartlepool as a nationally recognised dementia friendly community.

There are ways you can reduce your risk of having a fall, including making simple changes to your home and doing exercises...

A new centre has been built in Hartlepool which will provide vital services for people with disabilities and the local community.
Information and Advice
Select a topic from the list below to read information and advice within a particular subject
Activities & Events
Tue 11 Dec
10:00 to 11:30
Place in the Park, Ward Jackson Park , Elwick Road , Hartlepool, TS24 7QH
Bring the kids to play. Chance for families just to meet up, chat and share information. Transport can be provided free of charge by calling 07896054361 or email hartmindfuture@yahoo.co.uk
View Event Details >
Wed 12 Dec
10:00 to 16:00
CIL (Centre for Independent Living), Burbank Street, Hartlepool, TS24 7NY
'Working Together for Change' is a joint event supported by Hartlepool Borough Council, Hartlepool and Stockton Clinical Commissioning Group and Hartlepool Health watch. Their ambition is to work t...
View Event Details >
Latest News
Could you be a Foster Carer?
10 December 2018
Fostering is a way of providing family life for children who cannot live with their own parents. Fostering is often used to provide temporary care while parents receive help to sort out problems, or to help distressed and troubled children and ...
View Full Article >
Lifeguards honoured for daring rescue
10 December 2018
Two Hartlepool Borough Council lifeguards have been honoured with a special award following their daring rescue of two people from the sea. Ashley Boagey and Chris Ward (pictured here with Debbie Kershaw HBC Quality & Safety Officer) stag...
View Full Article >