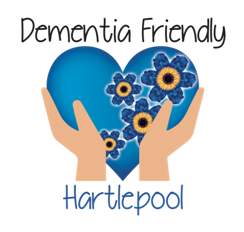 The Dementia Friendly Hartlepool project aims to develop Hartlepool as a nationally recognised dementia friendly community.

There are ways you can reduce your risk of having a fall, including making simple changes to your home and doing exercises...

A new centre has been built in Hartlepool which will provide vital services for people with disabilities and the local community.
Information and Advice
Select a topic from the list below to read information and advice within a particular subject
Activities & Events
Thu 25 Apr
09:00 to 12:00
19a Lowthian Road, Hartlepool, TS24 8BH
Hartlepool Carers have organised a range of Therapy Treatments for Adult Carers at the Luminary Salon in Hartlepool College on Thursday 25th April 2019 between 9.00am and 12 noon. If you are inter...
View Event Details >
Thu 25 Apr
15:45 to 17:45
Hartlepool Carers, 19A Lowthian Road, Hartlepool, TS24 8BH
This Wednesday afternoon event is aimed at young Carers - aged from 5-11 years. It's an opportunity to make friends, share stories and interests and get to know one another. If you would like to f...
View Event Details >
Latest News
Healthy Hydration
23 April 2019
Spotting the signs of dehydration and simple first steps.  Dehydration is when we don't drink enough fluids to maintain a healthy balance in our body.  Water makes up two thirds of our body.  A healthy fluid balance is needed to help digesti...
View Full Article >
Make a Will Month - have you made yours yet?
17 April 2019
Putting off writing your Will doesn't stop death from happening, but having a Will makes sure the people you care about won't have the extra stress and worry at an already difficult time. What are the benefits? reduce inheritance tax paya...
View Full Article >