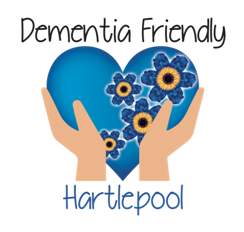 The Dementia Friendly Hartlepool project aims to develop Hartlepool as a nationally recognised dementia friendly community.

There are ways you can reduce your risk of having a fall, including making simple changes to your home and doing exercises...

A new centre has been built in Hartlepool which will provide vital services for people with disabilities and the local community.
Information and Advice
Select a topic from the list below to read information and advice within a particular subject
Activities & Events
Tue 24 Jul
10:00 to 13:30
Ward Jackson Park
5-11yrs Young Carers Ward Jackson Park, Games and Picnic 10-1.30pm FREE Must book by calling 283095
View Event Details >
Wed 25 Jul
10:00 to 12:00

12-18yrs Young Carers Group, Throston Youth Centre, 10-2pm. £2.00 per day and includes healthy lunch. Must book by calling 283095
View Event Details >
Latest News
VALSARTAN RECALL: What you should know even if you don't take it!
20 July 2018
Hypertensive and heart medication containing valsartan has been recalled around the globe, having been contaminated with a substance believed to cause cancer. One of the most important aspects of this recall is that those taking valsartan under...
View Full Article >
Young Carer's Summer Programme!
18 July 2018
Check out all the fun and exciting activites and events that Hartlepool Carer's have arranged for young carers living in Hartlepool happening across the summer holidays!   PLEASE NOTE: Activities and Events are bookable and must be paid f...
View Full Article >