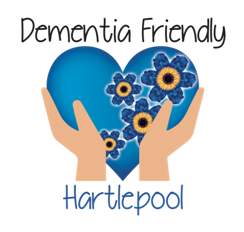 The Dementia Friendly Hartlepool project aims to develop Hartlepool as a nationally recognised dementia friendly community.

There are ways you can reduce your risk of having a fall, including making simple changes to your home and doing exercises...

CIL plans to develop further and to provide working age adults with disabilities with increased opportunities to access training, employment and services that support independence.
Information and Advice
Select a topic from the list below to read information and advice within a particular subject
Activities & Events
Mon 09 Dec
13:30 to 15:30
Catholic Club, Marlowe Road, Hartlepool, TS25 4JJ
The Blue Rose Community Choir welcome you to their Christmas Extravaganza, held this year at the Catholic Club on Marlowe Road. Join us for an afternoon of traditional Christmas carols and some o...
View Event Details >
Mon 09 Dec
14:00 to 16:00
The Bridge, Villiers Street, Hartlepool, TS24 7SA
Hartlepool Carers are organising a free Adult Carers Dementia Drop In on Monday 9th December 2019. If you would like to find out more, please call Hartlepool Carers on (01429) 283095. The Drop In b...
View Event Details >
Latest News
Do you have a Hartlepool Carers Card?
29 November 2019
As a registered Carer you can have a Carers Card from Hartlepool Carers for £2.00. This will entitle you to offers and discounts from local businesses. For a list of participating businesses, please call in to Reception at Hartlepool Carers on ...
View Full Article >
Safe Families for Children
28 November 2019
Safe Families for Children matches volunteers with families in crisis to enable them to stay together and thereby reduce the number of children going into care. We need all sorts of volunteers, with all sorts of skills – even if it's just a listen...
View Full Article >