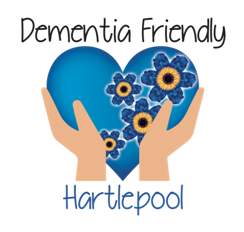 The Dementia Friendly Hartlepool project aims to develop Hartlepool as a nationally recognised dementia friendly community.

There are ways you can reduce your risk of having a fall, including making simple changes to your home and doing exercises...

A new centre has been built in Hartlepool which will provide vital services for people with disabilities and the local community.
Information and Advice
Select a topic from the list below to read information and advice within a particular subject
Activities & Events
Wed 19 Jun
09:30 to 16:30
Approach Training Safely, Burbank Street Community Centre, Hartlepool, TS24 7LA
Our Open Sessions are delivered in Hartlepool every month , or we can also come to your workplace for groups of 6 or more. This session covers legislation and how it applies to your practice to ke...
View Event Details >
Wed 19 Jun
12:00 to 15:00
Hartlepool Carers, 19A Lowthian Road, Hartlepool, TS24 8BH
This support session, available to Hartlepool Carers is an opportunity to discuss in private, with an independent advocate, their complaint regarding any health service they have received. If you ...
View Event Details >
Latest News
Blue Badge Scheme extended
18 June 2019
Those with less visible disabilities will benefit from the biggest change in the Blue Badge scheme in 50 years. People with hidden disabilities will soon be able to access Blue Badge parking permits, thanks to the rollout of new guidance recent...
View Full Article >
A Guide to Extra Care and Care Homes in Hartlepool
17 June 2019
This new Guide to Care Homes in Hartlepool will help you if you are thinking of moving into a residential or nursing care home or if you are looking for information for a friend or relative. If you are thinking of moving to any type of extra ca...
View Full Article >