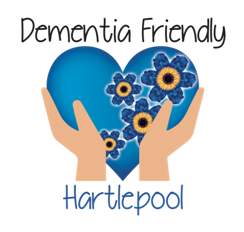 The Dementia Friendly Hartlepool project aims to develop Hartlepool as a nationally recognised dementia friendly community.

There are ways you can reduce your risk of having a fall, including making simple changes to your home and doing exercises...

A new centre has been built in Hartlepool which will provide vital services for people with disabilities and the local community.
Information and Advice
Select a topic from the list below to read information and advice within a particular subject
Activities & Events
Thu 21 Dec
12:00 to 00:00
Belle Vue Centre, Kendal Road , Hartlepool, TS25 1QU
Are you over 50 years old? Facing a lonely Christmas? Want to spend time with others like you? Join us for a festive lunch this December, with good company and new friends, there'll be fu...
View Event Details >
Fri 05 Jan
14:00 to 00:00
Middlesbrough Theatre , The Avenue , Middlesbrough , TS5 6SA
Middlesbrough Theatre proudly presents Dementia Friendly Pantomime. A Dementia Friendly performance will enable people living with dementia and their carers to attend the theatre in a safe and ...
View Event Details >
Latest News
'Don't quack like a duck, soar like an eagle'
01 December 2017
As I write this blog, the snow is already laying outside and it is freezing, for a moment I thought it was July in Hartlepool! I start our Blog this month with an element of sadness, due to the recent passing of our friend and volunteer Kim, fo...
View Full Article >
Helping you to stay safe and warm this winter
08 November 2017
Cleveland Fire Brigade is once again providing a helping hand to anyone struggling to keep warm this winter. Nearly 2000 people across Cleveland have received support during the past three Stay Safe and Warm campaigns with more than 1700 heater...
View Full Article >