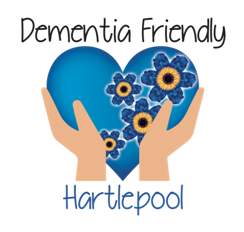 The Dementia Friendly Hartlepool project aims to develop Hartlepool as a nationally recognised dementia friendly community.

There are ways you can reduce your risk of having a fall, including making simple changes to your home and doing exercises...

A new centre has been built in Hartlepool which will provide vital services for people with disabilities and the local community.
Information and Advice
Select a topic from the list below to read information and advice within a particular subject
Activities & Events
Fri 19 Oct
00:00 to 00:00

This training event has two sessions; the first is from 9.30-11.30am and the second from 12.30-2.30 pm. If you would like to learn more about this event and to book into one of the sessions, please...
View Event Details >
Sat 20 Oct
16:30 to 22:00

This family excursion to Roker Lights leaves Mill House at 4.30pm. and will return at approximately 10.00pm. As places are limited, you should book in advance by contacting Hartlepool Carers on (01...
View Event Details >
Latest News
Maternity Services in Hartlepool - Help shape the future
16 October 2018
This is your chance to tell us what you think about: - the antenatal and postnatel services provided - what influenced your decision about where your baby was/will be born - the advice and support provided - any other information you f...
View Full Article >
Switch It - Music to transform young lives
09 October 2018
Youth Music is a national charity investing in music making projects for children and young people experiencing challenging circumstances. Hartlepool Borough Council is running a three year Youth Music project to support young people who are not i...
View Full Article >