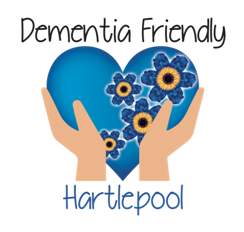 The Dementia Friendly Hartlepool project aims to develop Hartlepool as a nationally recognised dementia friendly community.

There are ways you can reduce your risk of having a fall, including making simple changes to your home and doing exercises...

A new centre has been built in Hartlepool which will provide vital services for people with disabilities and the local community.
Information and Advice
Select a topic from the list below to read information and advice within a particular subject
Activities & Events
Mon 25 Feb
10:00 to 15:00
Hartlepool Carers, 19A Lowthian Road, Hartlepool, TS24 8BH
These two hour, free, bookable sessions are available today at Hartlepool Carers in the Education Room. The use of our computers is available together with access to the internet and free Wi-Fi. Ai...
View Event Details >
Mon 25 Feb
09:30 to 11:00
Cafe 177, York Road, Hartlepool, TS26 9EQ
Hartlepool Carers are hosting a Carers Breakfast on the 25th February 2019 at Café 177 on York Road in Hartlepool. This family session begins at 9.30am -11.00am and is bookable in advance. If you w...
View Event Details >
Latest News
Lidl and Baby Boxes!
07 February 2019
Lidl have teamed up with The Baby Box Co. to offer FREE online parenting courses from healthcare experts. Once completed, parents will be rewarded with free rewards –  a high quality baby boxes which come with one pack of Lupilu newborn nappies...
View Full Article >
Being a Grandparent
06 February 2019
Being a Grandparent is a 4 week course for Grandparent Carers who would like to understand how best to support their grandchildren with any emotional and behavioural worries. Grandparents will have the opportunity to talk with other grandparent...
View Full Article >