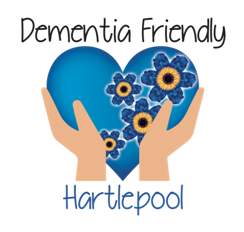 The Dementia Friendly Hartlepool project aims to develop Hartlepool as a nationally recognised dementia friendly community.

There are ways you can reduce your risk of having a fall, including making simple changes to your home and doing exercises...

A new centre has been built in Hartlepool which will provide vital services for people with disabilities and the local community.
Information and Advice
Select a topic from the list below to read information and advice within a particular subject
Activities & Events
Tue 11 Dec
10:00 to 11:30
Place in the Park, Ward Jackson Park , Elwick Road , Hartlepool, TS24 7QH
Bring the kids to play. Chance for families just to meet up, chat and share information. Transport can be provided free of charge by calling 07896054361 or email hartmindfuture@yahoo.co.uk
View Event Details >
Wed 12 Dec
10:00 to 16:00
CIL (Centre for Independent Living), Burbank Street, Hartlepool, TS24 7NY
'Working Together for Change' is a joint event supported by Hartlepool Borough Council, Hartlepool and Stockton Clinical Commissioning Group and Hartlepool Health watch. Their ambition is to work t...
View Event Details >
Latest News
Don't quack like a duck, soar like an eagle
04 December 2018
It's seems apt that I write the blog for December on the United Nations International Day of Persons with Disabilities 2018. There are an estimated 1 billion people living with disabilities worldwide who face many barriers to inclusion in many asp...
View Full Article >
If you are pregnant and smoke, would you complete this survey?
21 November 2018
This is a survey about help to stop smoking cigarettes while pregnant. Please answer the questions if you have smoked while pregnant in the last three years. Maternity Voices Partnerships try to find out how mums and their partners feel about ...
View Full Article >