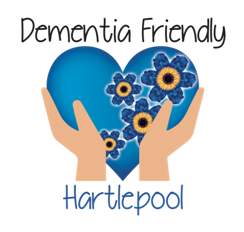 The Dementia Friendly Hartlepool project aims to develop Hartlepool as a nationally recognised dementia friendly community.

There are ways you can reduce your risk of having a fall, including making simple changes to your home and doing exercises...

A new centre has been built in Hartlepool which will provide vital services for people with disabilities and the local community.
Information and Advice
Select a topic from the list below to read information and advice within a particular subject
Activities & Events
Mon 21 May
11:00 to 12:00
Kilmarnock Road Community Centre , Kilmarnock Road , Hartlepool, TS25 3NU
Organised as part of Dementia Awareness Week 2018. For further information telephone 01429 868008
View Event Details >
Mon 21 May
12:00 to 15:00
Borough Hall and Headland Sports Centre , Middlegate, Hartlepool
Organised as part of Dementia Awareness Week 2018. • Dancing • Music • Boccia • Curling • Raffle • Information Stalls • Food • Horticultural activity
View Event Details >
Latest News
'Don't quack like a duck, soar like an eagle'
01 May 2018
Have you heard the term 'a random act of kindness'?  Today I gave Hazel, my PA, the day off later this month so she can watch the Royal Wedding and the FA Cup Final.  She is over the moon!  Well, it's nice to be nice, isn't it? It's really plea...
View Full Article >
TSAB E-Bulletin April 2018
10 April 2018
General Information The TSAB last met on 22 Feb 2018.  Previous minutes from 13 Dec 2017 were approved:  https://www.tsab.org.uk/key-information/board-minutes/  Modern Day Slavery (MDS): Cleveland Police have appointed a new post ho...
View Full Article >