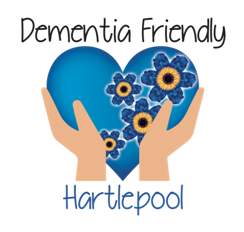 The Dementia Friendly Hartlepool project aims to develop Hartlepool as a nationally recognised dementia friendly community.

There are ways you can reduce your risk of having a fall, including making simple changes to your home and doing exercises...

A new centre has been built in Hartlepool which will provide vital services for people with disabilities and the local community.
Information and Advice
Select a topic from the list below to read information and advice within a particular subject
Activities & Events
Tue 21 Aug
09:30 to 11:30

For more information, please contact Hartlepool carers directly on (01429) 283095.
View Event Details >
Wed 22 Aug
09:30 to 13:00

For more information please contact Hartlepool Carers directly on (01429) 283095.
View Event Details >
Latest News
TSAB Newsletter: Edition Seven July 2018
01 August 2018
To view click here!
View Full Article >
'Don't quack like a duck, soar like an eagle'
31 July 2018
If any of the gardeners out there are praying for rain …… don't worry, because traditionally on Carnival Week it chucks it down in Hartlepool! Here is an interesting piece from the Archbishop of Canterbury who is talking about the Church and ho...
View Full Article >