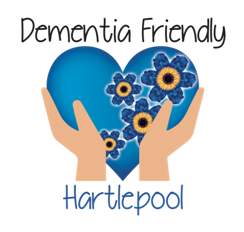 The Dementia Friendly Hartlepool project aims to develop Hartlepool as a nationally recognised dementia friendly community.

There are ways you can reduce your risk of having a fall, including making simple changes to your home and doing exercises...

A new centre has been built in Hartlepool which will provide vital services for people with disabilities and the local community.
Information and Advice
Select a topic from the list below to read information and advice within a particular subject
Activities & Events
Mon 30 Apr
10:00 to 12:00
Hartlepool Hospital , Holdforth Road , Hartlepool , TS24 9AH
Healthwatch Hartlepool are holding a number of community engagement events in April. Members of the public are invited to come along and tell Healthwatch about their experiences good or bad, of...
View Event Details >
Tue 08 May
10:00 to 11:30
Place in the Park, Ward Jackson Park , Elwick Road , Hartlepool, TS24 7QH
Bring the kids to play. Chance for families just to meet up, chat and share information. Transport can be provided free of charge by calling 07896054361 or email hartmindfuture@yahoo.co.uk
View Event Details >
Latest News
TSAB E-Bulletin April 2018
10 April 2018
General Information The TSAB last met on 22 Feb 2018.  Previous minutes from 13 Dec 2017 were approved:  https://www.tsab.org.uk/key-information/board-minutes/  Modern Day Slavery (MDS): Cleveland Police have appointed a new post ho...
View Full Article >
'Don't quack like a duck, soar like an eagle'
03 April 2018
If I had started this month's Blog by talking about it snowing across the country, you would have thought it was an April's Fool story, well guess what?  Now this takes bottle. Millie Knight is a visually impaired skier who was representing Gre...
View Full Article >