Dementia Friends is an Alzheimer's Society led initiative. It aims to increase dementia awareness and change the way the nation thinks, talks and acts about dementia and is part of the Prime Minister's Challenge on Dementia. A Dementia Friend is someone who has attended a one hour information session and has committed to an actiion that will make the lives of people living with dementia a little bit better. Anyone of any age can be a Dementia Friend and every action counts.
Click the Dementia Friends Badge below to visit the Dementia Friends website for more information.
​
It's important that people living with dementia are understood when they use their local community facilities. Whether you are a shop, cafe, gym, knitting club, bank, in fact anywhere people go, can be dementia friendly. We normally suggest that you have a dementia friends session first to give you some ideas, then you can submit pledges of action to be dementia friendly and gain accreditation.
To see other people's pledges click here.
If you would like to 'Become a Dementia Friendly Place', click the Dementia Friendly Logo below to download the membership form.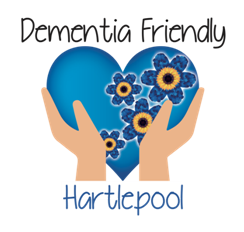 To Tweet your stories and events use: #DFHpool
​
If you would like to know more about 'How can I get involved?':
Dementia refers to a group of symptoms associated with a progressive decline of the brain and its abilities.
Dementia advice, information and support to enable people to live well with dementia.
25 July 2018 1PM to 3PM
Free drop-in sessions at the LiveWell Dementia Hub every Wednesday helping you to have your voice heard, re...