In Good Hands Blog Stories
Staying in Touch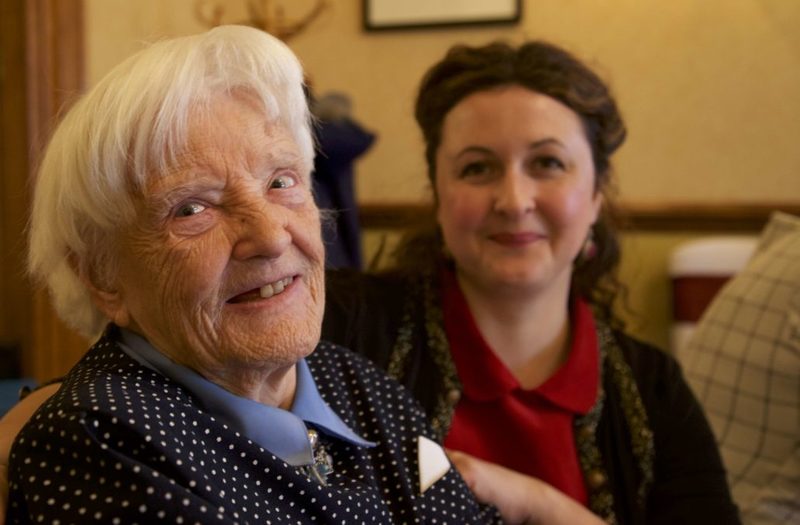 Our staff make it a priority to meet as many older people as possible living with dual sensory loss each year. Whilst our main focus is to enable, through training and advice, local organisations working with older people to support more people with dual sensory loss, sometimes there is no organisation in an area to do this vital work. When we identify someone in these areas who have either lost their support or have no support and are becoming vulnerable we visit them in their home or care setting. Through our visits, and our arranged gatherings of older people with this condition, we provide practical advice and support as well as connecting them with services and groups, and showing them equipment that may help.
Intergenerational Awareness
An interesting development at In Good Hands is a collaboration with a local junior football team. Hetton Juniors Football Club is a real community based, family friendly club. One of the parents, Dave, knows about In Good Hands and wondered if we could help each other. So, we have been raising awareness with the junior team, their coaches and their families about how age related dual sensory loss affects older people. The picture shows the team trying the visual impairment simulation glasses during one of our session. The children and their parents learned how to watch out for this condition in their families and learnt some basic skills that could make a massive difference to their older family members. And, every time the team play a match in the local junior league everyone will see our logo and name on their shiny new kit - raising awareness with others in the area!
Volunteer Evaluators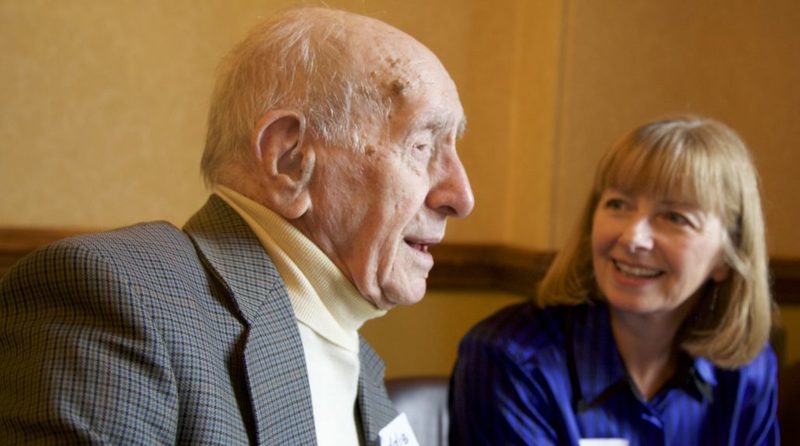 In Good Hands has volunteers trained in interview skills as part of our Social Return On Investment (SROI) project evaluation. Trained by the FUSE - the five universities in the northeast's Centre for Translational Research in Public Health - our community evaluators are interviewing older people with dual sensory loss to hear their story and how In Good Hands is making a difference. An interim report from FUSE will soon be available.
Tackling Isolation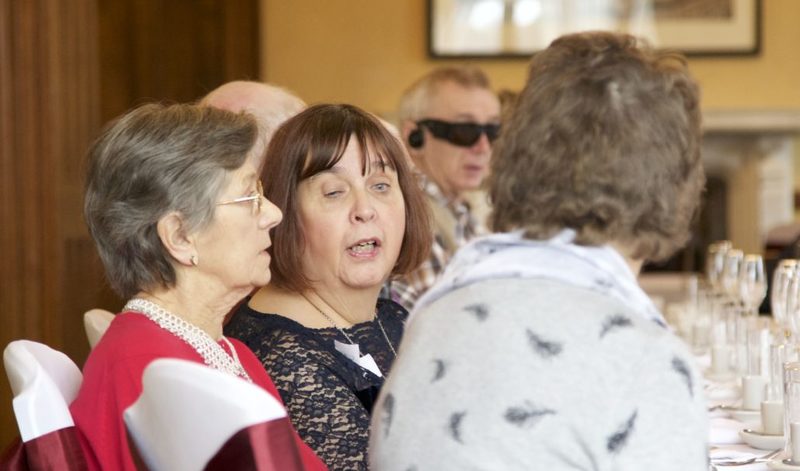 As followers will know, In Good Hands brings older people living with dual sensory loss together throughout the year. In 2016 our final end of year gathering took place in Northumberland. We brought older people and their carers and guides together from all corners of the northeast. An older person with dual sensory loss is significantly more likely to experience loneliness than the rest of the population and many will also, consequently, experience depression.
Care Act compliant training by SCENE and SCIE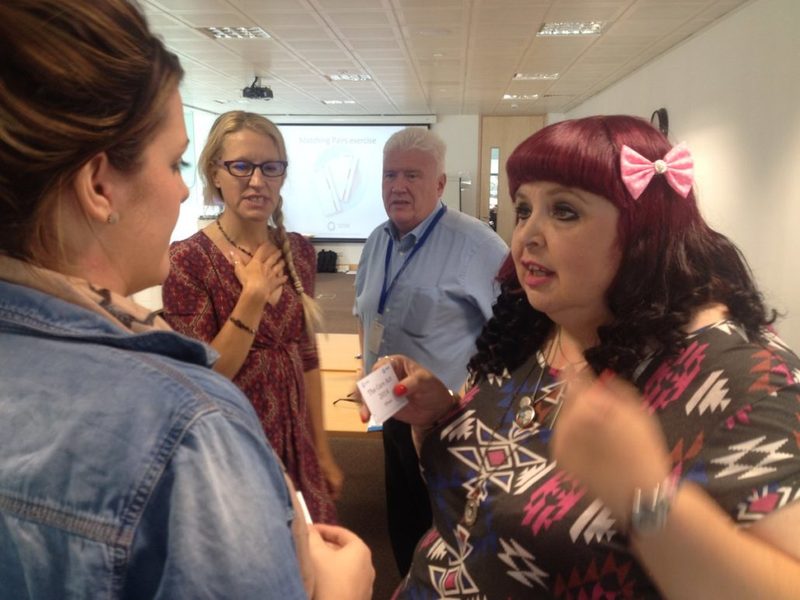 In Good Hands is funded by Big Lottery in association with the Daily Mail. Our overall aim is to build the capacity of northeast organisations and individuals to support older people with deafblindness in the region.
Through our parent organisation, SCENE Enterprises, our IGH Specialist Deafblind Assessor OCNL3 qualification is now accessible to professionals across England. This is made possible by SCENE's partnership with SCIE. New dates in December and January are now being promoted. Find out more about this Care ACt 2014 compliant course and reserve places by contacting SCIE directly.
Building Strong Foundations in Hartlepool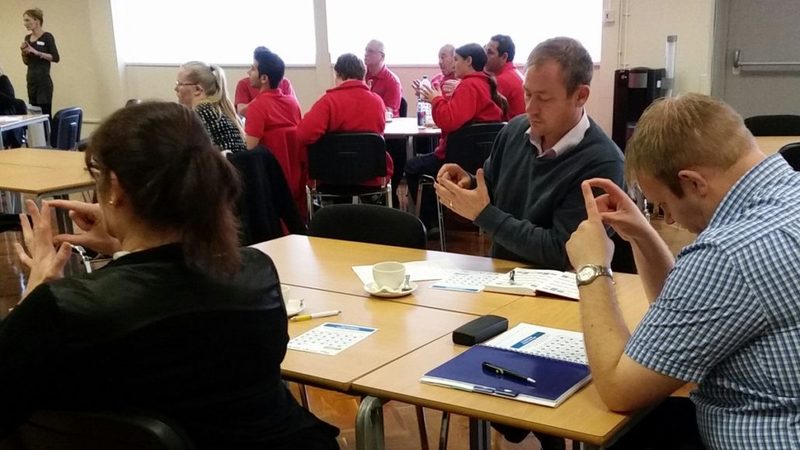 As previously posted IGH is starting to forge strong links in Hartlepool. Hartlepool Borough Council are instrumental partners in this new development. This is one of our strategic capacity building programmes within IGH. Pictured is the third group of stakeholders in Hartlepool to receive IGH training in deafblind awareness and identification. They are coming from all walks of life - community fire services, ambulance services, police, NHS, care homes, day centres, local authority services, libraries, care organisations, older peoples organisations, Healthwatch, volunteer bureaus and more. We are quite literally thrilled by the possibilities for success in Hartlepool!
Please note: The content in this article is over one year old, there may be newer guidance available.