Carers Rights Day!
Join Hartlepool Community Hubs in partnership with Hartlepool Carers and Middleton Grange Shopping Centre for a range of activities on Thursday 25th November to celebrate Carers Rights Day!
Click here to download the poster
For further information contact Hartlepool Carers on 01429 283095 or Hartlepool Community Hubs on 01429 272905.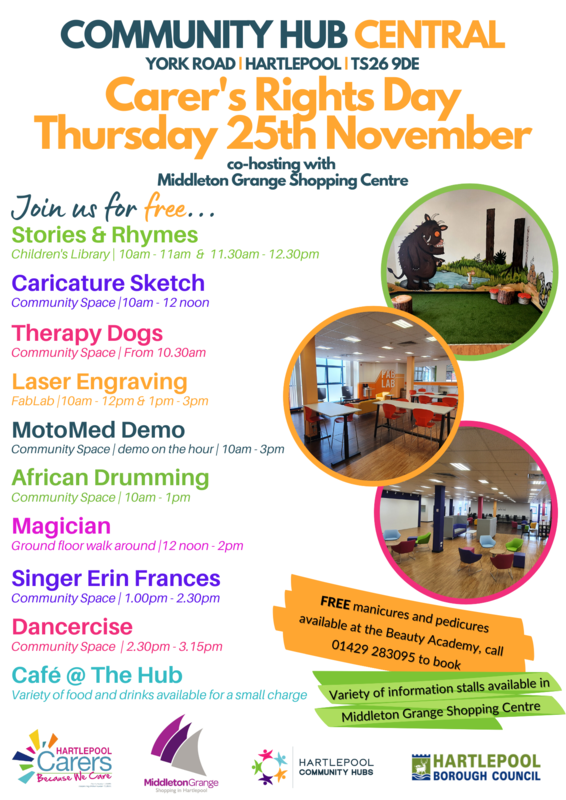 Associated Files and Documents