Emotional Abuse & Safeguarding Mental Health
#SafeguardingAdultsWeek2021
Without the visible signs of physical abuse, emotional abuse can stay hidden for years.
Emotional and psychological abuse can include:
Threats of harm or verbal abuse.
Deprivation of contact or refusal of visitors.
Humiliation.
Restricting personal choice and refusing to respect privacy.
Blaming, controlling, or intimidating behaviour.
Coercion and harassment.
Removing mobility or communication aids, or intentionally leaving someone unattended when they need assistance.
Forced isolation, or withdrawal from services or support networks.
Coercive control is often prevalent in domestic abuse cases. This is a form of psychological abuse which is a recognised criminal offence. Read our Guide on Clare's Law.
For more details visit: https://www.tsab.org.uk/key-information/general-public/psychological-abuse/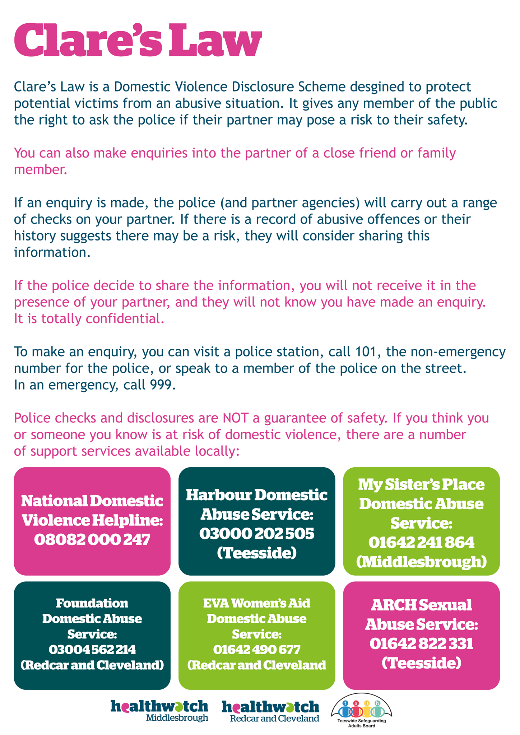 See it - Report it! Contact Hartlepool Borough Council iSPA team today on 01429 523390 or email iSPA@hartlepool.gov.uk