Mindful Mondays & Feel good Fridays
Arts & Craft sessions can help improve your mood. Whether you ae by yourself, crafting with your significant other, or having a craft party, activating those creative juices can be a great mood enhancer.
Mindful Craft sessions 10.00am - 11.30am
Mindful Guidance & Meditation - 1pm - 2pm
For further information or to make a booking contact Barbara Ward on 01429 855595 or email holisticwellbeing@alicehousehospice.co.uk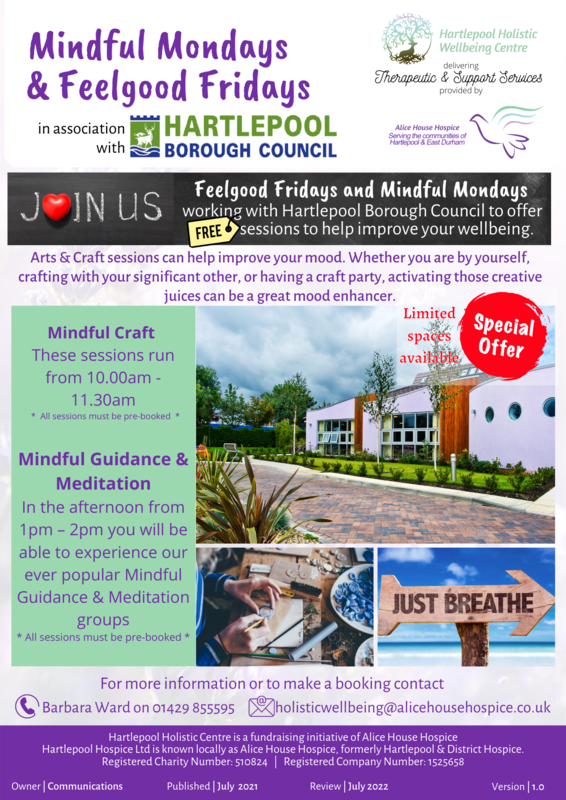 Please note: The content in this article is over one year old, there may be newer guidance available.