Families Fit for February Challenge
All of the activities have been created to encourage an active lifestyle while having fun and bringing the Hartlepool community together. There are 28 activities in total, 14 indoor/14 outdoor to account for any families that have to self-isolate as they will be able to complete the indoor challenges first.
We will also be giving away weekly spot prizes for families that engage with the challenge by sharing their pictures and commenting on social media. The challenge features on the 'Get Hartlepool Active' Facebook page and the hashtags; #FamiliesFitForFebruary #FamilyTime #GetHartlepoolActive #LoveHartlepool.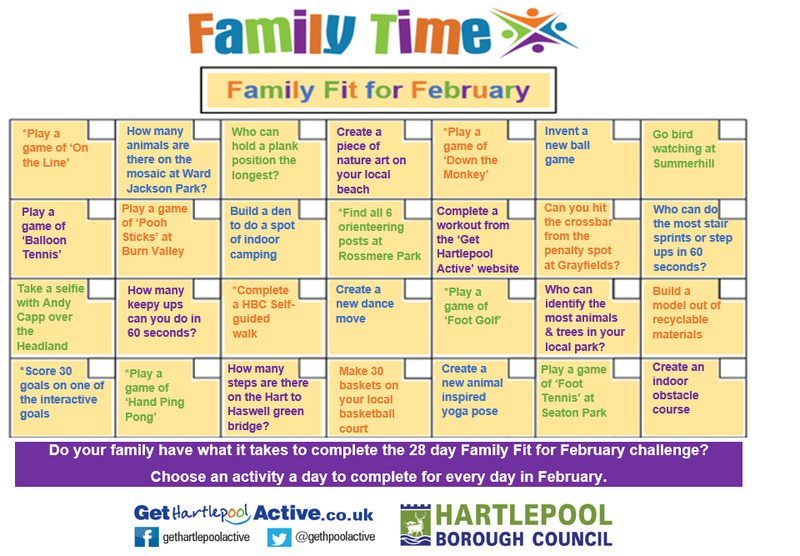 Associated Files and Documents