Keeping Well at Home - TV Programme for those aged 50 and above and living in Teesside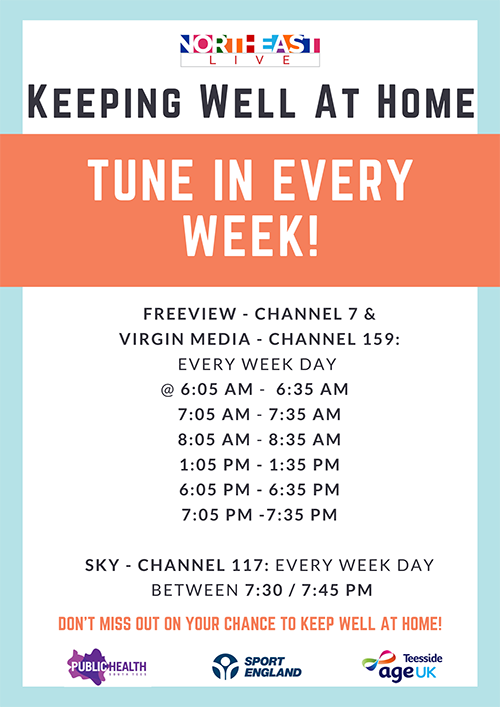 A series of short programmes about keeping fit and healthy during winter have been created for those aged 50 and above and living in Teesside.
The programmes will provide a simple way for people to access health and wellbeing advice, especially if you don't use social media or the internet.
Middlesbrough Council is behind the initiative in partnership with Public Health South Tees, Sport England and Age UK Teesside.
The Keeping Well at Home TV programme includes easy to follow four minute exercise routines that can be done at home. They are aimed at those aged 50 and above, but anyone can take part.
All the exercises follow a gentle pace, and there's also some seated dance routines for those who may find standing exercises a challenge.
As well as helping to keep people active, the programmes will also offer advice on nutrition and falls prevention, mental wellbeing and how to stay safe and well during the winter.
Feedback from people who take part is welcomed - so please make sure you tell friends, family and neighbours about the routines and forward any feedback on the programmes to marketing@middlesbrough.gov.uk
Here's the trailer;
Thank you
Please note: The content in this article is over one year old, there may be newer guidance available.