Cycling in Hartlepool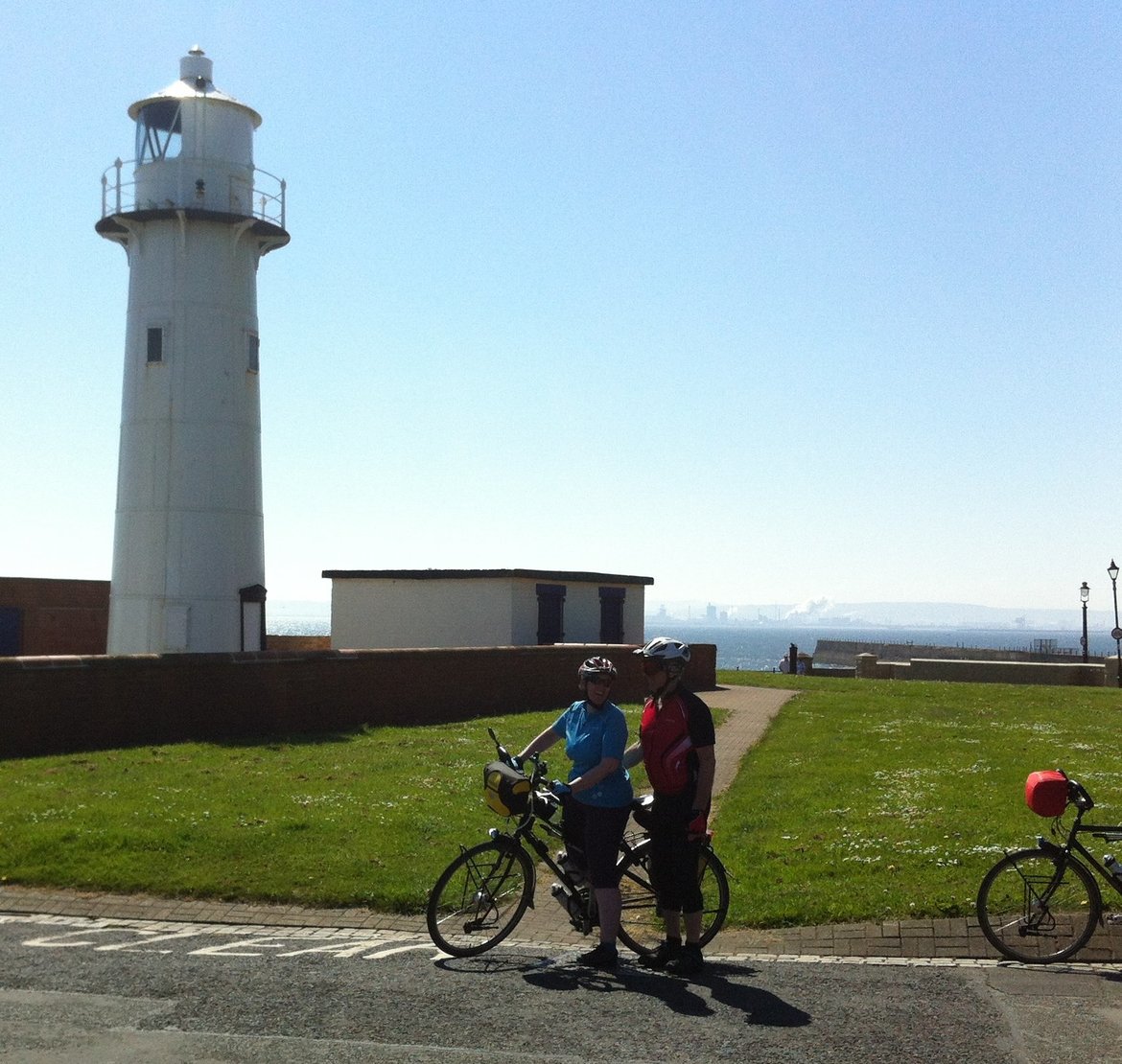 Welcome to the Hub in Stockton-on-Tees
The Hub is the UK's first active travel and cycle parking centre. We offer free information and advice on all aspects of cycling and walking, with regular guided rides and walks, and training courses on cycle maintenance and on road cycling. Also, our cycling parking facility is completely free with no hourly limits, just make sure you pick it up the same day you drop it off!
The Hub is part-funded by Stockton Borough Council and Sustrans the charity. Sustrans is the charity making it easier for people to walk and cycle.
We connect people and places, create liveable neighbourhoods, transform the school run and deliver a happier, healthier commute. Join us on our journey. www.sustrans.org.uk
If you have any questions or would like some advice about walking or cycling in the Stockton area, please feel free to pop in and see us and we will be more than happy to help.
FREE cycle parking from 7:30am – 5:30pm Monday – Friday
You can call in at 147 High Street, Stockton on Tees or phone us on (01642) 617 672.
Guided Cycle Rides in Hartlepool
Every Monday, Relaxed Pace, 11 am til 1pm with a café stop.
First Monday - Headland Sports Hall, Union Street TS24 0AB
Second Monday - Sea View Car Park, Tees Road TS25 1DD
Third Monday - Phoenix Centre, Hindpool Close TS24 0TB
Fourth Monday - Brierton Sports Centre, Brierton Lane TS25 4AF **
** 12 noon until 2 pm**
Fifth Monday – Sea View Car Park, Tees Road TS25 1DD
Bikes available on request.
Please get in touch to confirm details, Tel: (01642) 617 672
https://thehubstockton.wordpress.com/
Tuesdays Easy Riders in Stockton
Relaxed rides for people returning to cycling and those who like to take it easy. All rides are at a gentle pace, without any nasty hills, and usually include a café stop! Don't worry if you haven't got a bike as we have a large selection of bikes that you can use for free.
Meet at the Hub every Tuesday at 09:45am for an 10:00am start.
Pedal On Thursdays in Stockton
Our next step up from the Easy Riders. The Pedal On guided ride keeps the same slow pace but at longer distances (between 12 and 16 miles). This allows us to take in more of our local area and gets you fitter by riding for longer. As usual the rides are marshalled and risk assessed, so you needn't worry about mechanical problems or navigating high speed or busy roads, and no-one gets left behind. Bikes & helmets are available from the Hub to use for the duration of the ride completely free of charge, and we will usually include a cafe stop.
The ride starts at the the Hub every Thursday, turn up at 9:45am for a 10:00am start.
Further Afield Fridays in Stockton
This ride sets the challenge for the riders amongst you who have progressed from being a beginner at the Hub, to a rider ready to tackle the roads. We would suggest you take advantage of our free adult cycle training to get you up to speed, cycling in traffic.
We do recommend that you are already confident at riding on cycle paths before joining this ride and we ask that you have participated in at least one of Thursday's 'Pedal On' Rides before stepping up to the Further Afield rides. As usual bikes & helmets will be available from the Hub free of charge.
The rides tend to be 20 miles or longer and leaves from the Hub at 10:00am every Friday. While the rides usually last a couple of hours, once a month the ride incorporates a café stop and takes an extra half an hour to get back to the Hub.
Please call us on (01642) 617 672 to confirm details.
Please note: The content in this article is over one year old, there may be newer guidance available.