We are Undefeatable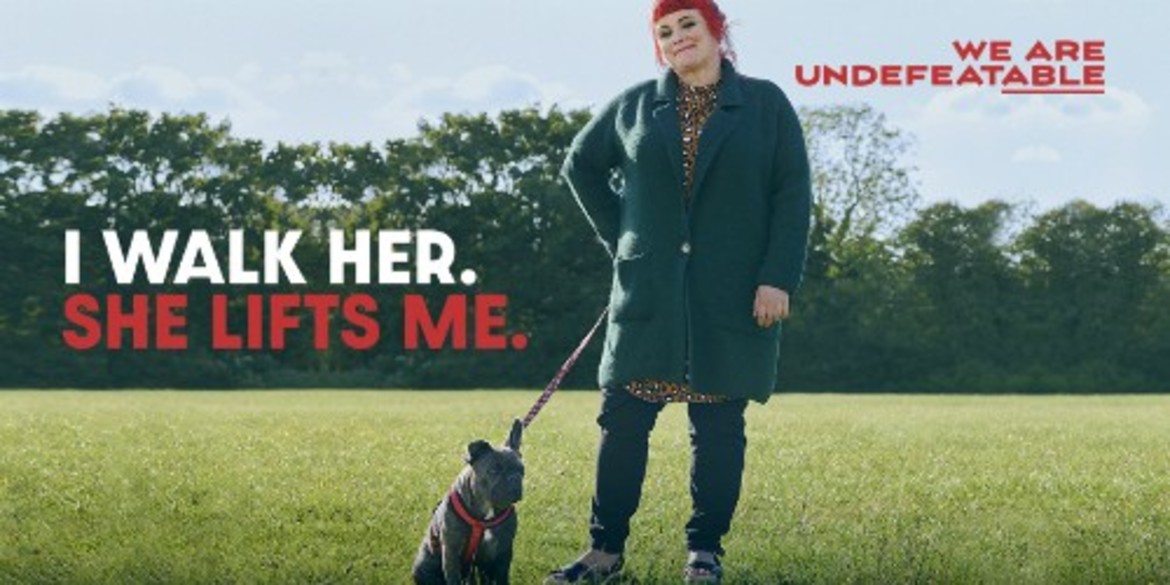 A major new campaign has been launched to support the 15 million people who live with one or more long term health conditions in England.
We are Undefeatable aims to help those with conditions such as diabetes, cancer, arthritis and Parkinson's to build physical activity into their lives.
One in four people in England live with a long term health condition and they are twice as likely to be inactive despite evidence that being active can manage many conditions and help reduce the impact and severity of some symptoms.
New research shows the majority of people with a long term health condition want to be more active and are aware of the health benefits.
The campaign hopes to inspire, reassure and support to be active by showing the real life experiences of people living with a variety of conditions, both visible and invisible, on their own journeys to being active.
To find out more about the campaign, please click here
https://www.weareundefeatable.co.uk/
If you would like some information about being active in Hartlepool, please use this Hartlepool Now site, or call into one of the Community Hubs on York Road, Wynyard Road, Miers Avenue or Burbank Street.
Please note: The content in this article is over one year old, there may be newer guidance available.