Holiday Fun!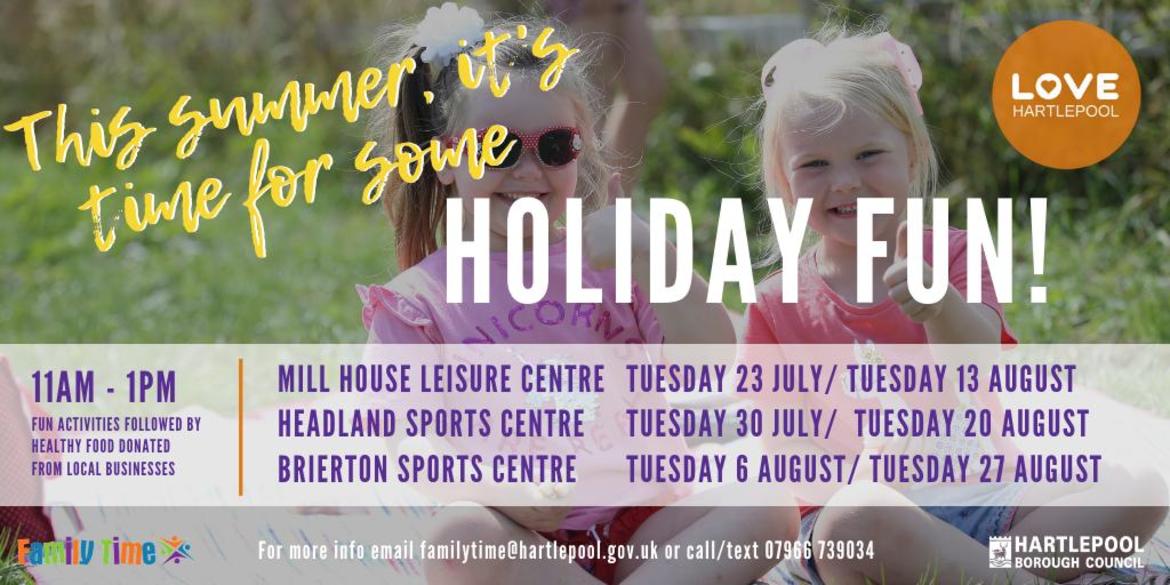 Hartlepool Borough Council is to continue a grants scheme to ensure that children across the town don't go hungry during the school holidays.
The Filling The Holiday Gap scheme is designed to replace the term-time free school meals received by many children.
It provides funding to voluntary, community and public sector organisations and other charitable groups to help them ensure families they are working with don't suffer acute food poverty during the school holidays.
The Council's Finance and Policy Committee has made £25,000 available for a Filling the Holiday Gap scheme over this year's school summer holidays, with money being used from the Council's Child and Family Poverty Initiative Reserve.
This follows on from the success of other schemes which ran during the Christmas 2018 and Easter 2019 school holidays.
Councillor Shane Moore, Leader of the Council and Chair of the Finance and Policy Committee, said: "I am delighted that, despite the financial pressures which the Council continues to face, we are once again making money available to support families in need, helping to ease the financial pressures often felt during school holidays breaks."
Look out for organisations and groups in the local area running Filling the Gap schemes.
This summer, it's time for some 'Holiday Fun' - bring all the family along to a series of FREE sessions for children aged 5 and above (parental participation is strongly encouraged!)
Beginning at 11am, children and their adults will have the chance to enjoy a range of different play activities before refuelling with some food donated by local businesses from 12pm until 1pm.
The Holiday Fun sessions will take place as follows:
Mill House Leisure Centre - Tuesday 23 July / Tuesday 13 August
Headland Sports Centre - Tuesday 30 July / Tuesday 20 August
Brierton Sports Centre - Tuesday 6 August / Tuesday 27 August
Children aged 8 and under must be accompanied by an adult.
For more information, contact Paula Carroll, Hartlepool Borough Council's Family Time Co-ordinator on 01429 284050.
Please note: The content in this article is over one year old, there may be newer guidance available.