Lifeguards honoured for daring rescue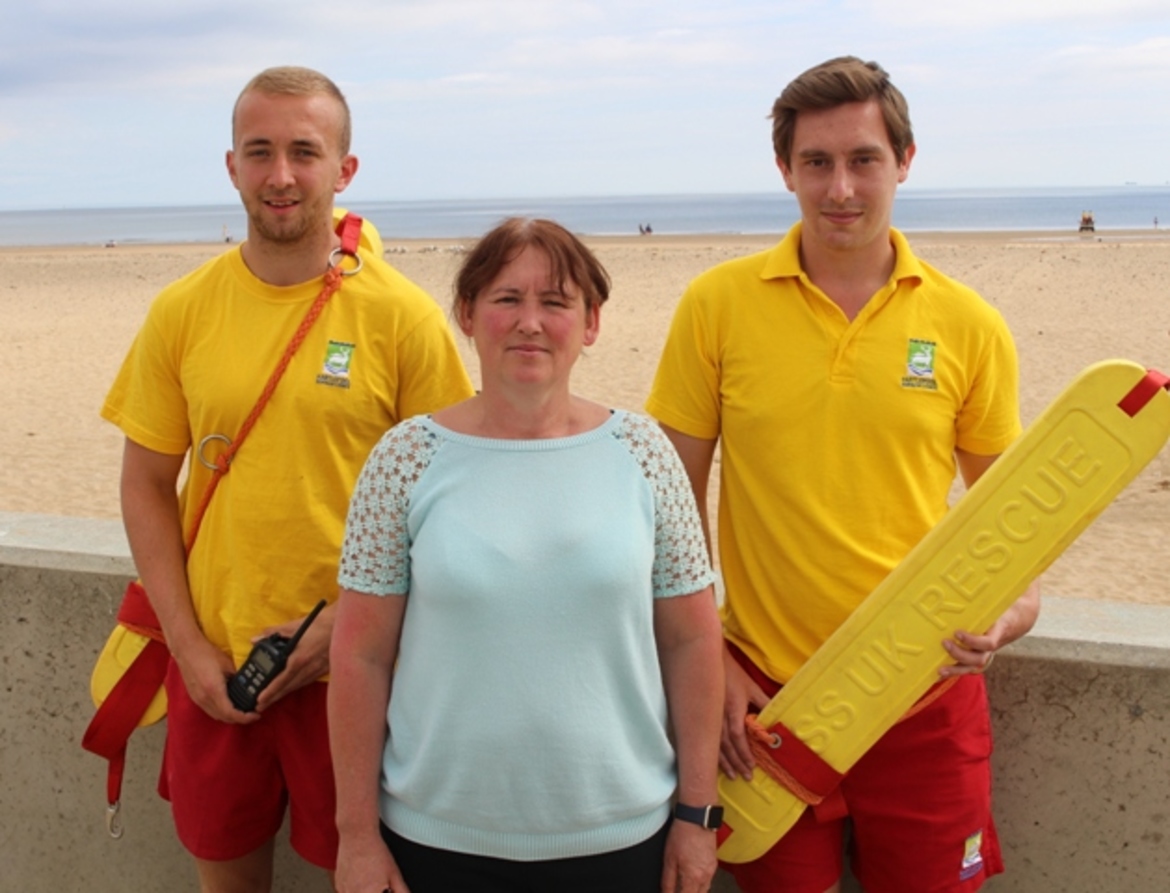 Two Hartlepool Borough Council lifeguards have been honoured with a special award following their daring rescue of two people from the sea.
Ashley Boagey and Chris Ward (pictured here with Debbie Kershaw HBC Quality & Safety Officer) staged the rescue whilst on duty at Seaton Carew during the summer.
They received The People's Choice Award at the Council's annual Celebrating Achievement awards event which acknowledges the hard work and commitment of its employees.
The pair rushed to the aid of a woman struggling in the sea after falling from a horse, and they also rescued a man when he too got into in difficulties as he tried to help.
The man and the woman were both brought ashore safely, whilst the horse was also unhurt.
The People's Choice Award, which was sponsored by EDF Energy – the operators of Hartlepool Power Station, was presented for the first time at this year's Celebrating Achievement ceremony which took place at the Borough Hall.
It was one of nine awards presented to Hartlepool Borough Council employees, but the only one based on nominations from members of the public.
Please note: The content in this article is over one year old, there may be newer guidance available.