TSAB E-Bulletin April 2018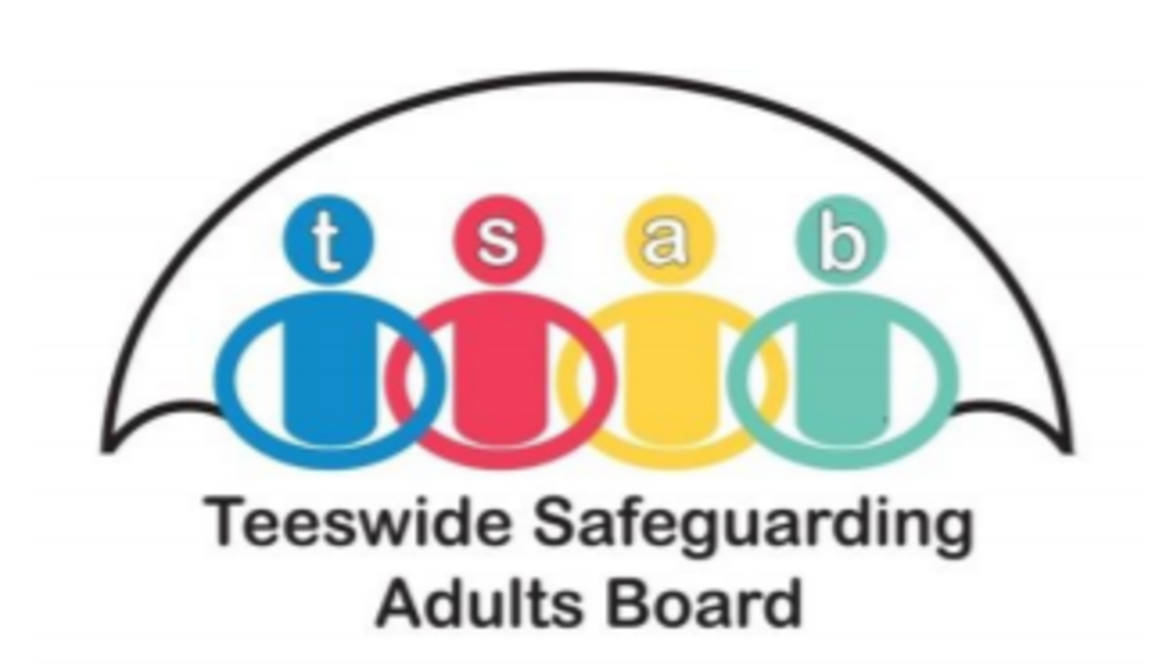 General Information

The TSAB last met on 22 Feb 2018. Previous minutes from 13 Dec 2017 were approved: https://www.tsab.org.uk/key-information/board-minutes/

Modern Day Slavery (MDS): Cleveland Police have appointed a new post holder to take on responsibility for this subject. The TSAB Independent Chair has asked for the Board's PPP Sub-Group to work in conjunction with Cleveland Police in developing a MDS Procedure.

A presentation was given by the CQC summarising the findings from the State of Adult Social Care Services 2014-17 Report. An update was also provided on the new consolidated assessment framework which has five Key Lines of Enquiry (KLOE's): Is it safe; Is it effective; Is it caring; Is it responsive; Is it well led. The Report can be accessed here: http://www.cqc.org.uk/publications/major-report/state-adult-social-care-services-2014-2017

Multi-Agency Risk Assessment Conference (MARAC) Review Update: Cleveland Police provided an update on the development of MARAC arrangements which will result in two operational groups operating in North and South Tees from 1 April 2018. These groups will meet fortnightly using a refreshed protocol, and will be led by a newly appointed Independent Chair. The new procedures will be reviewed again in six months-time.

Communication and Engagement

The Board delivered an Adult Safeguarding Awareness Campaign between 4-18 Feb 2018 that involved: 130 Radio adverts being jointly aired by Smooth FM across the region and Community Voices FM in central Middlesbrough, who also hosted a series of interviews with professionals: advertisements and information published in the Teesside Gazette and Hartlepool Mail; 1,250 leaflets being distributed and handed out in prominent locations; and social media being used extensively to promote the key message of the campaign which was "Do you know how to prevent adult abuse and neglect?". A detailed review of the campaign is included in the Annual Communication and Engagement Report which will be published on the Board's website in April.

Hartlepool Adult Safeguarding Learning and Networking Event: This was also delivered on 6 Feb to coincide with the awareness campaign in Hartlepool. This was attended by 56 delegates from over 30 organisations delivering services to adults in the Borough, who may not have previously had strong connections to the work of the Board and adult safeguarding in general. The event was well received and helped to further promote good practice in relation to preventing adult abuse and neglect.

The Board's Prevention Task and Finish Group has been formally established and is working on developing guidance for professionals which will help to further improve engagment in working with minority ethnic communities across Tees.

Learning, Training and Development

The Virtual College e-learning contract has been renewed in conjunction with the four Safeguarding Children Boards across Tees. Partners are asked to promote use of the new programme of courses that will become available from 5 April 2018: https://www.tsab.org.uk/training/

The Board will hold an Adult Safeguarding Conference on the 16 July 2018: 'The challenge of Prevention'. See here for further details and how to request a place: https://www.tsab.org.uk/events/event/adult-safeguarding-conference-preventing-abuse-and-its-challenges-monday-16-july-2018/

Performance, Audit and Quality

Safeguarding Concerns and Section 42 Enquiries have continued to increase for the period September to December 2017 compared to the same period the year before. Concerns are projected to increase by 15% by the end of the business year. The Board's Quality Assurance Framework (QAF) was discussed and will be amended for some of the smaller organisations as some aspects of the self-audit are not relevant to them.

The Board's 5 Key Performance Indicators are now: Amber - 2 Green - 3

Policies, Procedures and Practice (PPP)

Medication Incidents Guidance for Providers was approved by the Board and is now published: https://www.tsab.org.uk/key-information/policies-strategies/

Feedback was provided from the Operational Leads Sub-group who are helping to analyse the numbers of cases involving a vulnerable adult that are progressing to court, as well as conducting a survey which is being used to help review Teeswide Policies and Procedures.

Safeguarding Adults Review (SAR)

The format of the SAR 3 Action Plan (Carol) is being reviewed to help simplify the monitoring arrangements. Specific meetings will now be held bi-monthly until all of the actions have been fully completed. The terms of Reference of the Sub-Group are to be reviewed to reflect the volume and complexity of the work being delivered, with the Board agreeing that each Local Authority should also be presented at every meeting.

An extraordinary meeting will be held in Tees for Adult and Children's practitioners in response to the publication of the Operation Sanctuary Report in Newcastle.
Please note: The content in this article is over one year old, there may be newer guidance available.