'Don't quack like a duck, soar like an eagle'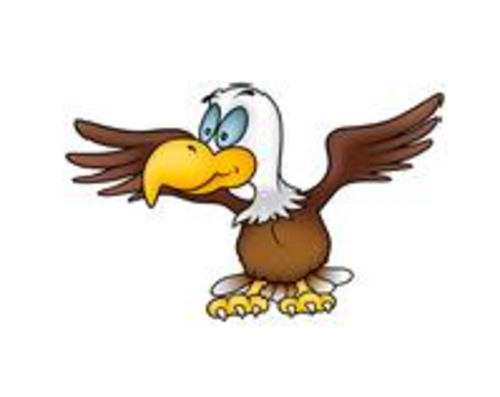 OK - where did July go? The kids are off school and it's the Carnival this week - a sure fire recipe for rain!
I've got to start this month's blog with a big thank you to Angelina, John and Barbara for taking the time to share their experiences and thoughts of Project 65 in video format. You can watch the videos by visiting our social media sites on https://www.facebook.com/incontrolable.cic.1 and https://twitter.com/dolphincontrol and go to the topics on the 21st July. If you've been involved in either our Project 65, or Ricochet service, either as a participant, Carer or referrer and you would like to share your experiences, then please get in touch?
Did you know that the vast majority of disabilities are hidden? The common thought is that to have a disability you must be a wheelchair user, have a guide dog, or have physical, or learning impairments that can be observed. This article shares the experiences of four people who have 'hidden' disabilities and it's a really interesting insight into their lives http://www.bbc.co.uk/news/disability-39732505
Look out, look out - there's a scammer about! Some Blue Badge holders are being charged £49 to renew their badges, when it's actually free when using the government website! Check out the video about this scam http://www.bbc.co.uk/news/av/uk-england-berkshire-40491013/drivers-in-bracknell-warned-over-blue-badge-scam and here's the link to the government website in case your badge is up for renewal! https://www.gov.uk/apply-blue-badge
'Vulnerable people with learning difficulties could lose overnight supervision, disability charity Mencap warns. The HMRC has ruled carers sleeping overnight to provide safety and reassurance should be paid the national minimum wage for all hours.' The decision will potentially have a massive impact on people who require overnight support, who are the employer, or on the agencies that provide the staff. Check out the article http://www.bbc.co.uk/news/health-40648952
My favourite article for this month is the story of little Zion Harvey, who after having a double hand transplant is now playing baseball! His hands were amputated after he acquired sepsis, the life-threatening infection. Inspirational! http://www.bbc.co.uk/news/health-40643019
Joke of the Day!
Two Eskimos sitting in a kayak were chilly. But when they lit a fire in the craft, it sank, proving once and for all that you can't have your kayak and heat it!
My wings are aching and the eagle has landed - see you next month!
Please note: The content in this article is over one year old, there may be newer guidance available.