created by Rachel Hogg published on 02 June 2017
Finalist of the fourth annual Northern Lights Dementia Awards were celebrated in a glittering event at the Mercure Manchester Piccadilly Hotel on Thursday 30 March 2017.
Winners were:
Dr Sara Humphrey, Clinical Network GP Advisor for Dementia Yorkshire and Humber SCN
Crossroads Care Carers Resilience Service in Partnership with Alzheimer's Society and Age UK
Delirium Presentation Team, North of Tees and South Tees Dementia Collaboratives
Carol Rogers, Executive Director, Education and Visitors, National Museums Liverpool
Sian Harrison, Team Leader Advanced Dementia Support Team, End of Life Partnership, Cheshire
A high calibre of submissions were received from across the North, with innovative and transformational work taking place by all candidates. Finalists and runners-up showcased their positive work via posters and stalls throughout the day with extensive networking taking place.
The awards are led by the Dementia Clinical Networks working in partnership with the Dementia Action Alliances in the north of England, with funding support provided by NHS England.
Open to anyone working with people with dementia and their carers within the region, this year there was an additional feature category focussing on delirium.
Dr Richard Preece, Executive Lead for Quality Greater Manchester Health and Social Care Partnership opened the day and Maqsood Ahmad, Senior Manager from the Greater Manchester and Eastern Cheshire Strategic Clinical Network chaired the morning session which included presentations from Professor Alistair Burns, NHS England and Dr Fahmid Chowdhury, Leeds Teaching Hospitals NHS Trust who was a winner in 2016. There were also poignant speeches from Wendy Mitchell, author of online blog 'Which me am I today?' and Mike and Liz Brookes, living with dementia and their support worker from Alzheimer's Society, Guy Lee-Potter. The morning concluded with presentations from all the shortlisted finalists across five award categories which were then judged and scored.
Steve Poole, Chair of Yorkshire and Humber Dementia Action Alliance opened the afternoon session, followed by Dr Amanda Thornton, Clinical Director of Adult Community Services, Lancashire Care NHS FT announcing the results. Wendy Mitchell presented trophies to both the winner and runner-up in each category.
Click here to view the Delirium Awareness Video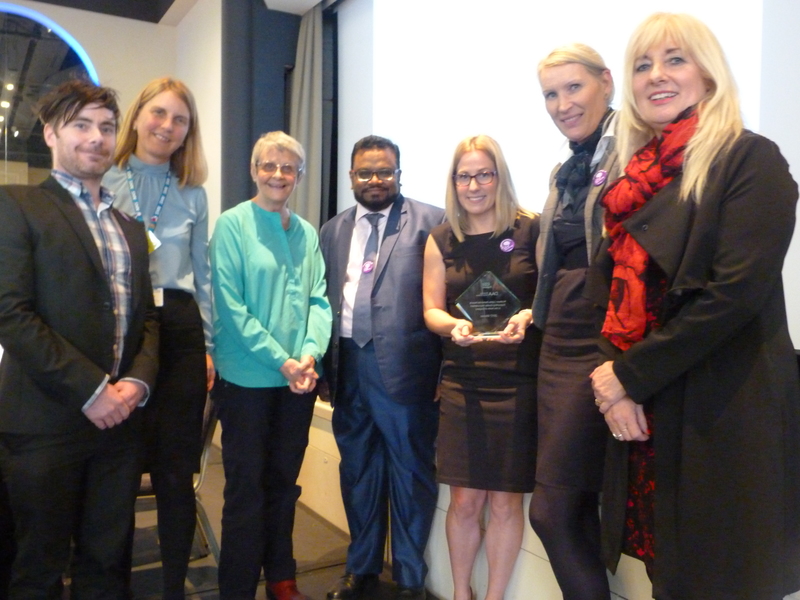 Back to News Articles
Archive
2018
2017
2016
2015