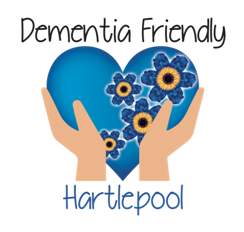 The Dementia Friendly Hartlepool project aims to develop Hartlepool as a nationally recognised dementia friendly community.

There are ways you can reduce your risk of having a fall, including making simple changes to your home and doing exercises...

A new centre has been built in Hartlepool which will provide vital services for people with disabilities and the local community.
Information and Advice
Select a topic from the list below to read information and advice within a particular subject
Activities & Events
Fri 23 Feb
10:00 to 11:30
Dementia Advisory Service, The Bridge, Villiers Street , Hartlepool, TS24 7SA
Please join us! Receiving a diagnosis of dementia can be difficult at any age. However, if you are under 65, you may be presented with different challenges. We have therefore set up a ...
View Event Details >
Sat 24 Feb
20:00 to 22:45
Town Hall , Raby Road , Hartlepool, TS24 8AH
Hot Potato Comedy Club is set to start the New Year how they mean to go on, with stellar line-ups, familiar TV faces, top-quality comedy and one of the best audiences about, all under one roof! ...
View Event Details >
Latest News
'Don't quack like a duck, soar like an eagle'
02 February 2018
Is it just me, or do the Christmas and the New Year Celebrations seem like they were ages ago! I've got quite a mixture of updates and stories for you this month, so here goes.  It was lovely to meet Mrs Caroline Peacock, the High Sheriff of Du...
View Full Article >
TSAB E-Bulletin January 2018
15 January 2018
General Information The TSAB last met on 13 December 2017.  Previous minutes from 18 October 2017 were approved: https://www.tsab.org.uk/key-information/board-minutes/ Cleveland Police provided a briefing on Modern Slavery which is ...
View Full Article >