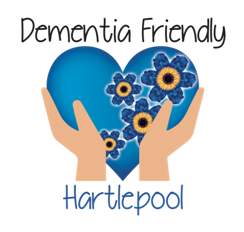 The Dementia Friendly Hartlepool project aims to develop Hartlepool as a nationally recognised dementia friendly community.

There are ways you can reduce your risk of having a fall, including making simple changes to your home and doing exercises...

A new centre has been built in Hartlepool which will provide vital services for people with disabilities and the local community.
Information and Advice
Select a topic from the list below to read information and advice within a particular subject
Activities & Events
Tue 21 May
15:45 to 17:45
19a Lowthian Road, Hartlepool, TS24 8BH
If you are a Young Carer aged between 5-18 years you might be interested in this afternoon's event. We are holding a Young Carers Dementia Awareness Workshop and creating Memory boxes. This free ev...
View Event Details >
Tue 21 May
13:30 to 14:30
Community Hub Central, 124 York Road , Hartlepool, TS26 9DE
Arranged as part of Dementia Action Week. Suitable for pre-school children. For more information, please contact The Bridge on 01429 868587.
View Event Details >
Latest News
Colour Run 2019
21 May 2019
The 5th Annual Colour Run on the 22nd June 2019 is open to runners of all ages and abilities and makes for a great day out.  Starting from the Old Coach Park in Seaton Carew at 11am, the run follows the promenade along the seafront towards Newburn...
View Full Article >
Don't miss Dementia Action Week 2019 in Hartlepool
21 May 2019
Residents don't want to miss out on a packed calendar of events to make this year's Dementia Action Week. Running from Monday 20th May until Sunday 26th May, a packed schedule of events follows the launch with something on offer to suit all age...
View Full Article >