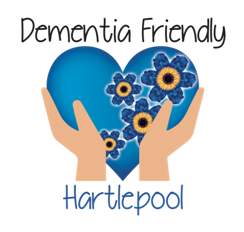 The Dementia Friendly Hartlepool project aims to develop Hartlepool as a nationally recognised dementia friendly community.

There are ways you can reduce your risk of having a fall, including making simple changes to your home and doing exercises...

A new centre has been built in Hartlepool which will provide vital services for people with disabilities and the local community.
Information and Advice
Select a topic from the list below to read information and advice within a particular subject
Activities & Events
Thu 24 May
09:30 to 15:00
Hartlepool College of Further Education, Stockton Street, Hartlepool, TS24 7NT
Organised as part of Dementia Awareness Week 2018 Hartlepool College of FE in partnership with Hartlepool Carers Open to those living with dementia and their carers. To book contact Lisa ...
View Event Details >
Thu 24 May
13:15 to 14:30
Ward Jackson Park, Hartlepool
Organised as part of Dementia Awareness Week 2018 Fun walk with quiz Information stalls Pet Friendly To book telephone 01429 284050 or email SPAT@hartlepool.gov.uk or register on the day
View Event Details >
Latest News
NHS Commissioners want your views abouth Direct Access to Adult Hearing Services - online survey
22 May 2018
The impact of hearing loss in adults can be immense both at a personal and a societal level leading to social isolation, depression, loss of independence and employment challenges. Five health commissioners across Durham and Teesside are working t...
View Full Article >
Data protection law is changing
22 May 2018
Data protection law is changing on 25th May 2018 !   The General Data Protection Regulation (GDPR) is a European Union Regulation which will be enforced in the UK from 25th May 2018.  The GDPR will replace the current law on data protection ...
View Full Article >